Co-presented with Rob Turbovsky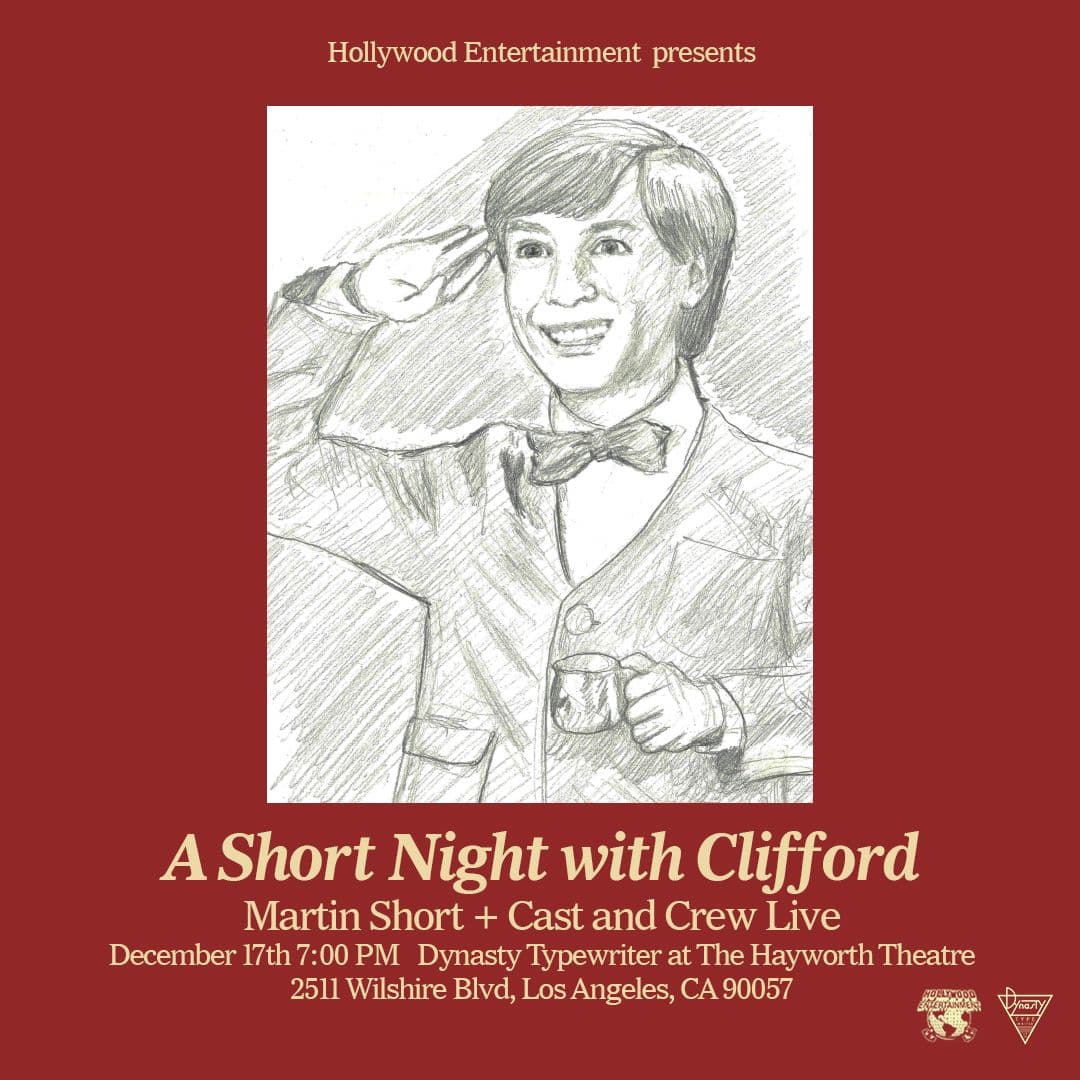 On December 17th, join Hollywood Entertainment for the first-ever major retrospective of Clifford's genesis and legacy. In-person, star Martin Short, co-star Richard Kind, director Paul Flaherty, and to-be-announced special guests will examine the film's hard-won battle into the comedy pantheon through cable screenings, word-of-mouth, and its legion of well-known evangelists from Elizabeth Taylor to Nicolas Cage. Some of those fans (including Tom Scharpling) will appear in person to discuss the film's influence and ecstasy.
In 1994, Clifford, the wild and brilliant comedy about a very bad 10-year-old played by then-40-year-old Martin Short, was released to critical and commercial indifference. It has gone on to become one of the definitive cult comedies of its era. To quote noted Clifford lover David Letterman, "It's not a regular movie... I don't know what they thought when they were making it. It's a piece of wonderment now."
Thank you to Rob Turbovsky and our media sponsor Vulture.