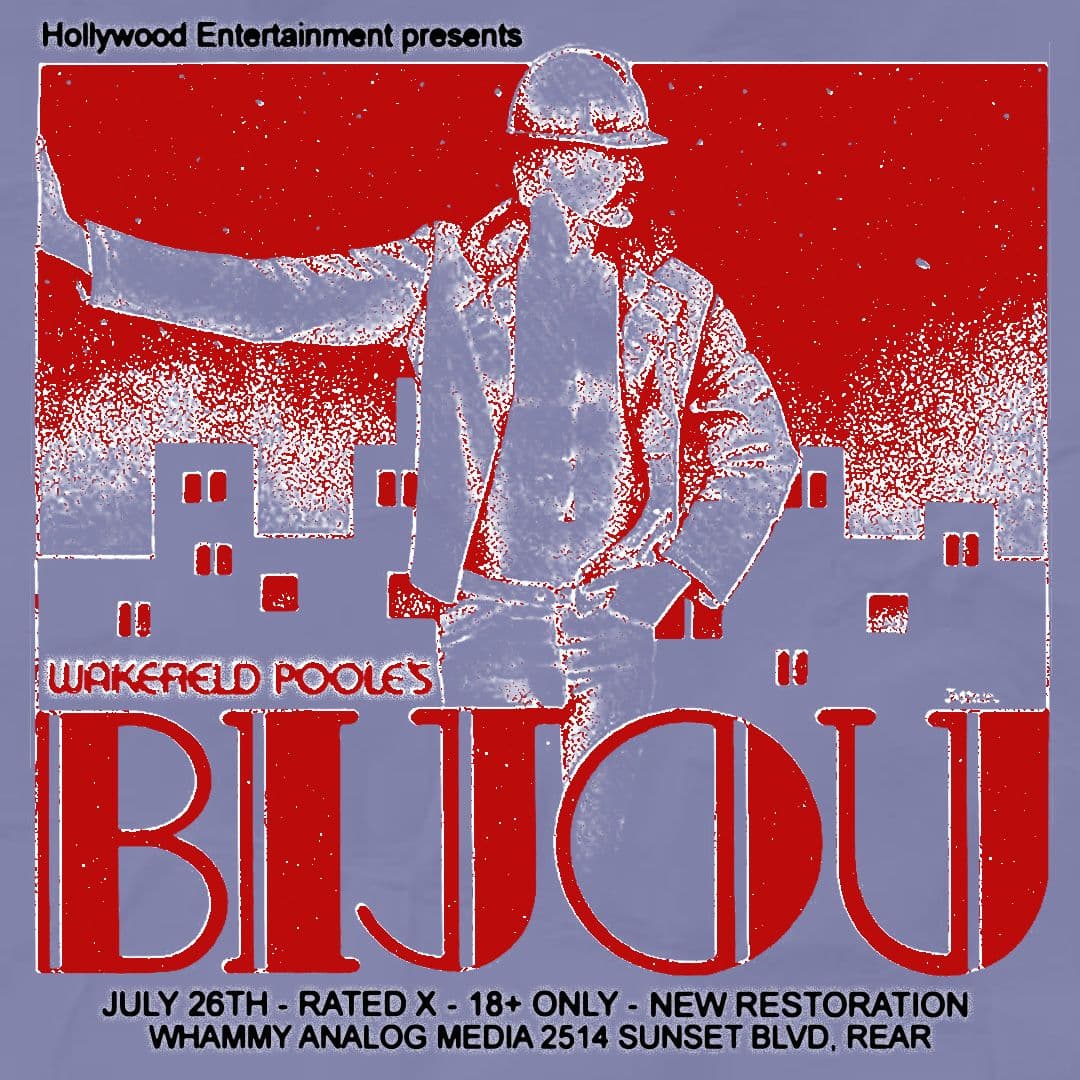 In a 1972 interview, Yves Saint Laurent was asked his favorite thing to do while visiting New York. Laurent answered, "Seeing Bijou."
After the success of his groundbreaking debut Boys in the Sand--an artistic and cultural triumph, a box office sensation, and the first gay porn film to be reviewed in Variety--director Wakefield Poole faced the monumental task of following up the film that ignited the celebratory and liberating mainstreaming of pornography.
Poole's answer was the equally influential and revered Bijou, one of the most visually alluring adult films ever made. A curious construction worker snatches a struck pedestrian's purse and finds an invitation to a mysterious club called "Bijou." While Boys in the Sand was an exploration of the body, Bijou is an exploration of the psyche through fantasies composed of mirrors, smoke, and fog filling a seemingly endless club.