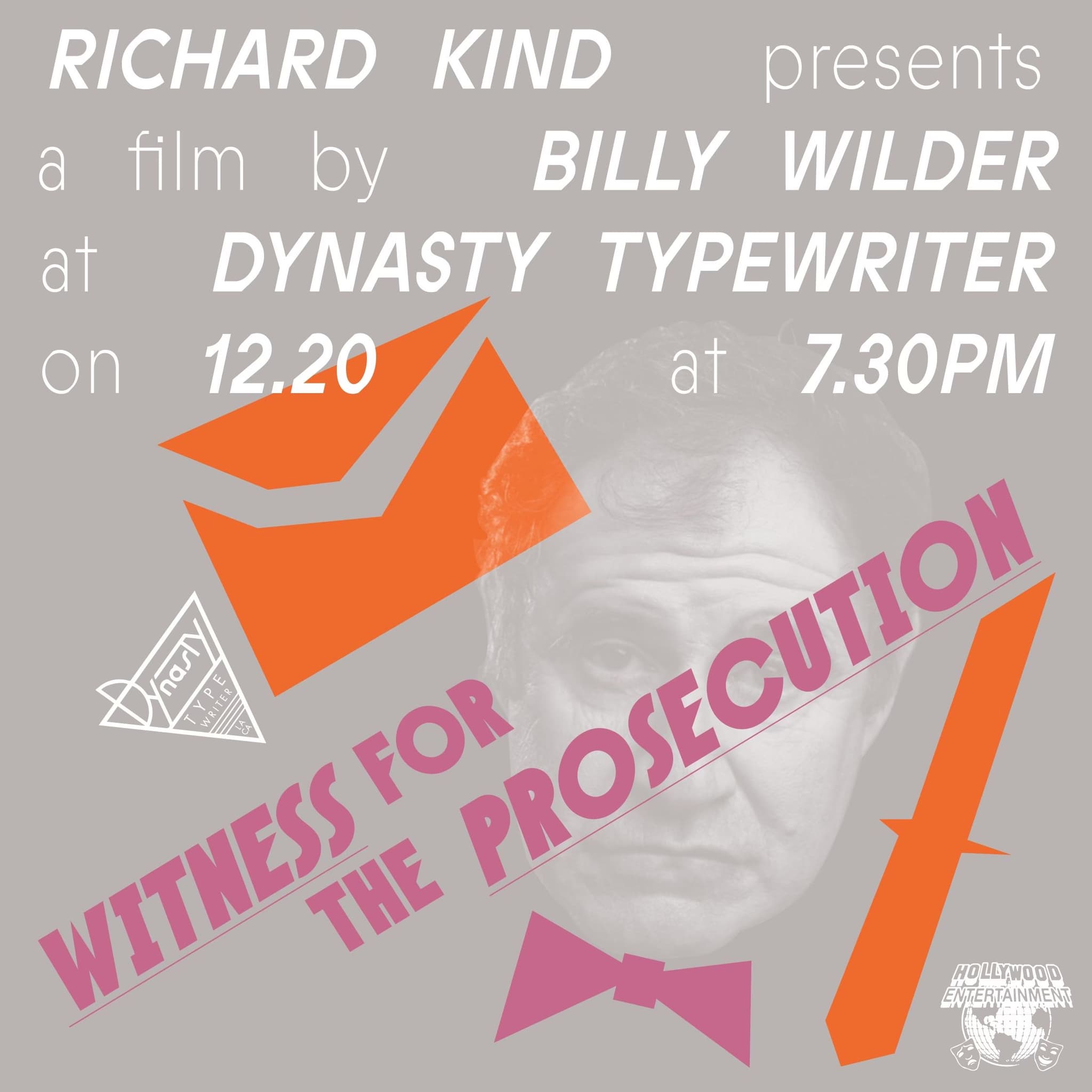 Beloved actor Richard Kind joins us to present one of his personal favorite films, Witness for the Prosecution.
An ingeniously plotted, relentlessly suspenseful Agatha Christie adaptation taken to delirious heights by Billy Wilder's dark and witty direction, this courtroom classic stars Tyrone Power in his final role, the powerfully mysterious Marlene Dietrich, a never-bettter monocled and enchanting Charles Laughton, and the great Elsa Lanchester.
Long celebrated for its shocking climax, this tale of murder and seduction is a twisted ride that's inspired many but never been matched.