Co-presented with Altered Innocence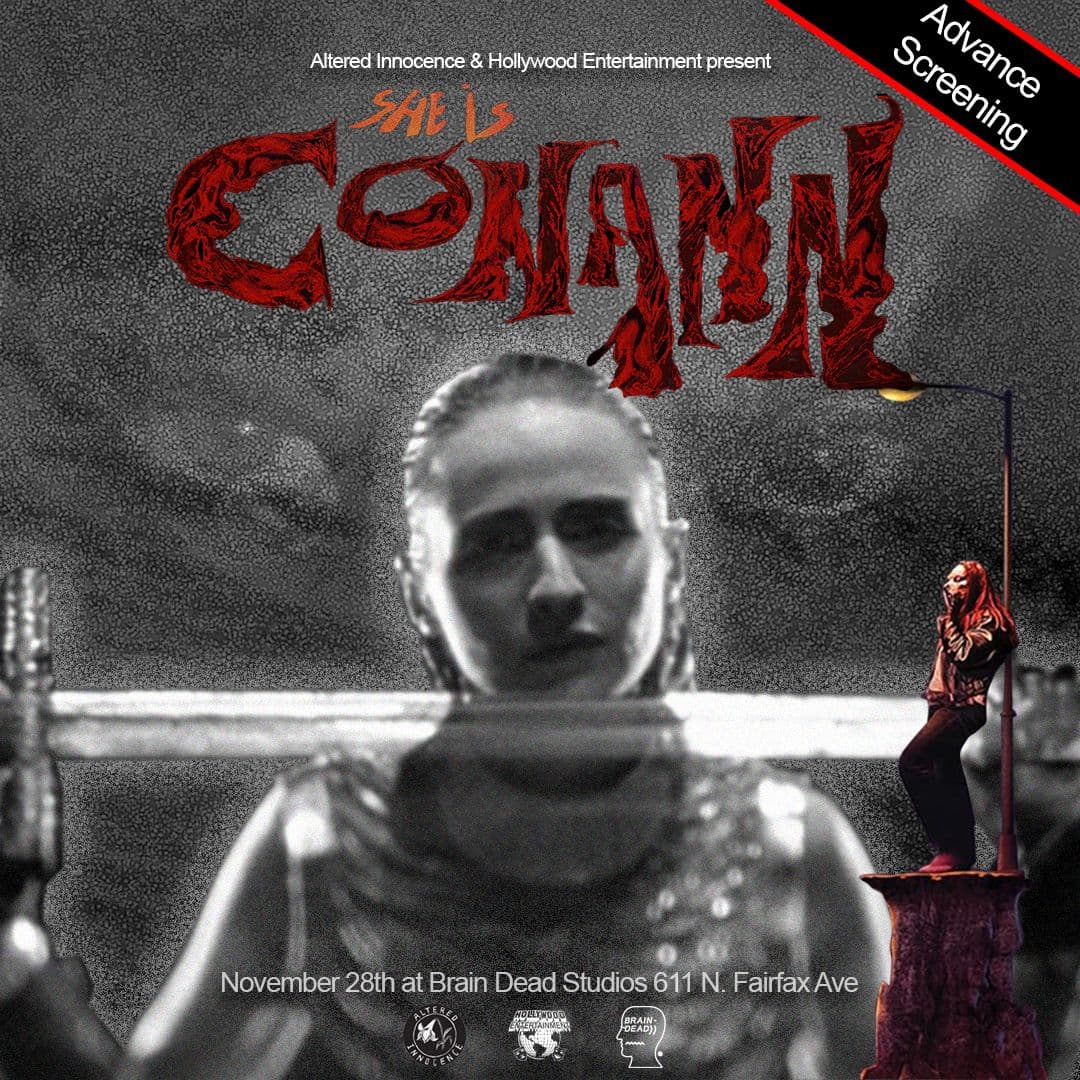 Hollywood Entertainment and AItered Innocence present an advance preview screening of She Is Conann, the transgressive and gory new film by true visionary Bertrand Mandico.
Narrated by Rainer, a feral femme Cerberus, the film illustrates the successive reincarnations of Conann the Barbarian, a bloodthirsty Amazon from ancient times woven together by Mandico's poetic aesthetics, queer theory, and deep cinematic knowledge. Mandico casts his magic lantern on an imaginary pre-history, as well as some new little shops of horrors, rendered simultaneously in color and black-and-white.
Whether you're a fan of Mandico's previous modern classics The Wild Boys and After Blue (Dirty Paradise) or new to his visceral, otherworldly, genderfluid, and impulsive handmade queer illusions, don't miss this opportunity to see his new film before its 2024 release!